When the temperature starts to drop and snow begins falling, it is important to be mindful of how you take care of your swimming pool. The water can end up freezing, which can damage above ground pools. Even if you have an inground pool, proper care and maintenance will be critical. Keep on reading the rest of this post and learn from some of the tips we will be sharing.
Cover the Pool
One of the most important things to do is to use a high-quality pool cover. Because you will most likely be unable to use the pool during the winter, covering the top part is necessary to keep the debris and snow out. This will make the water stay clean!
Use a Pump
Having a cover will help, but it will not be enough. You will benefit from buying a top-rated pool cover pump. This will help in maintaining the strength and cleanliness of the cover. It pumps out the snow and debris that might have already accumulated on the top of the cover. Whether it is a manual or automatic pump, it will make your life a lot easier!
Clean the Pool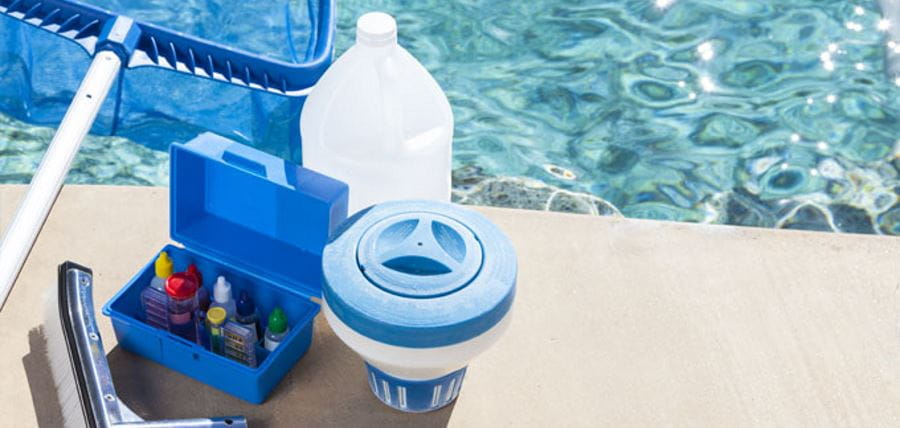 As a preparation for the winter, if you expect that the swimming pool will not be used in the next few weeks, you have to clean it first before having it covered. If there are dirt and debris on the pool before it is covered, this will obviously damage the quality of the water and will make cleaning more difficult once the cold season is over. You can use an above ground pool cleaner to make your life a lot easier.
Keep the Toys
Toys and floats are common items that are found in many swimming pools, especially if you have kids at home. As you prepare for the winter, you should deflate the toys and keep them in a safe place. Before doing so, it will also be a good idea to clean them first with water and bleach. Keep them in boxes to be protected from dust.
Treat the Pool
The chemistry of the pool is one of the most important in having it well-maintained, especially during the winter. Before you pack the pool for winter, check for the pH level. Ideally, it should be anywhere from 7.2 to 7.6, which is not too alkaline or acidic.
Run the Filter
Aside from treating the water, pool filtration is also an important concern when it comes to its winterization. Before packing up, run the filter until you can see that the water is already clear. Check the filter cartridges and have them replaced when necessary.
Regularly Inspect the Pool

Even if you have already followed the things that have been mentioned above, this does not mean that you can leave the pool on its own. As a responsible pool owner, you still have to check it every now and then to prevent any problem from escalating.
References:
https://royallifesavingwa.com.au/your-safety/at-home/winter-pool-maintenance